Please join us for a four-session series about Death Doulas and the benefits they provide during end-of-life care.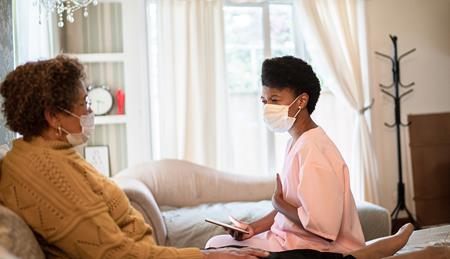 Session 1: Wednesday, July 6 – What is a Death/Transition Doula?
Session 2: Wednesday, July 13 – End of Life Conversations & Planning
Session 3: Wednesday, July 20 – Family Support: the practical and the difficult
Session 4: Wednesday, July 27 – Honoring & Remembering: legacy work, rituals and memorials
Facilitated by: Erica Reid Gerdes (she/her) & Jourdan Sales (they/them) | Erica and Jourdan are NEDA proficient End of Life Doulas who received their training from Going with Grace and are currently serving as Student Guides for trainees of the program. They believe in bringing difficult conversations into loving, open, and honest spaces. Erica serves the Chicagoland area of Illinois and Jourdan serves the Bay Area of California.