Conversations on Cancer: How Can Cancer Rehabilitation Services Help You?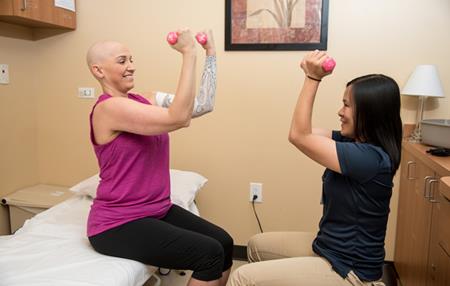 Join Ishan Roy, MD, PhD to discuss how cancer-specialized rehabilitation services (e.g., rehab doctors, physical therapy, occupational therapy) can help individuals with cancer at any stage of their disease or survivorship. In addition, Dr. Roy will go into detail on the syndrome known as cachexia, which leads to weight loss, fatigue, and changes in appetite in half of all people with cancer and how cancer rehabilitation services can be helpful for those individuals experiencing cachexia.
Tuesday, June 21 | 12:00 – 1:00 p.m.